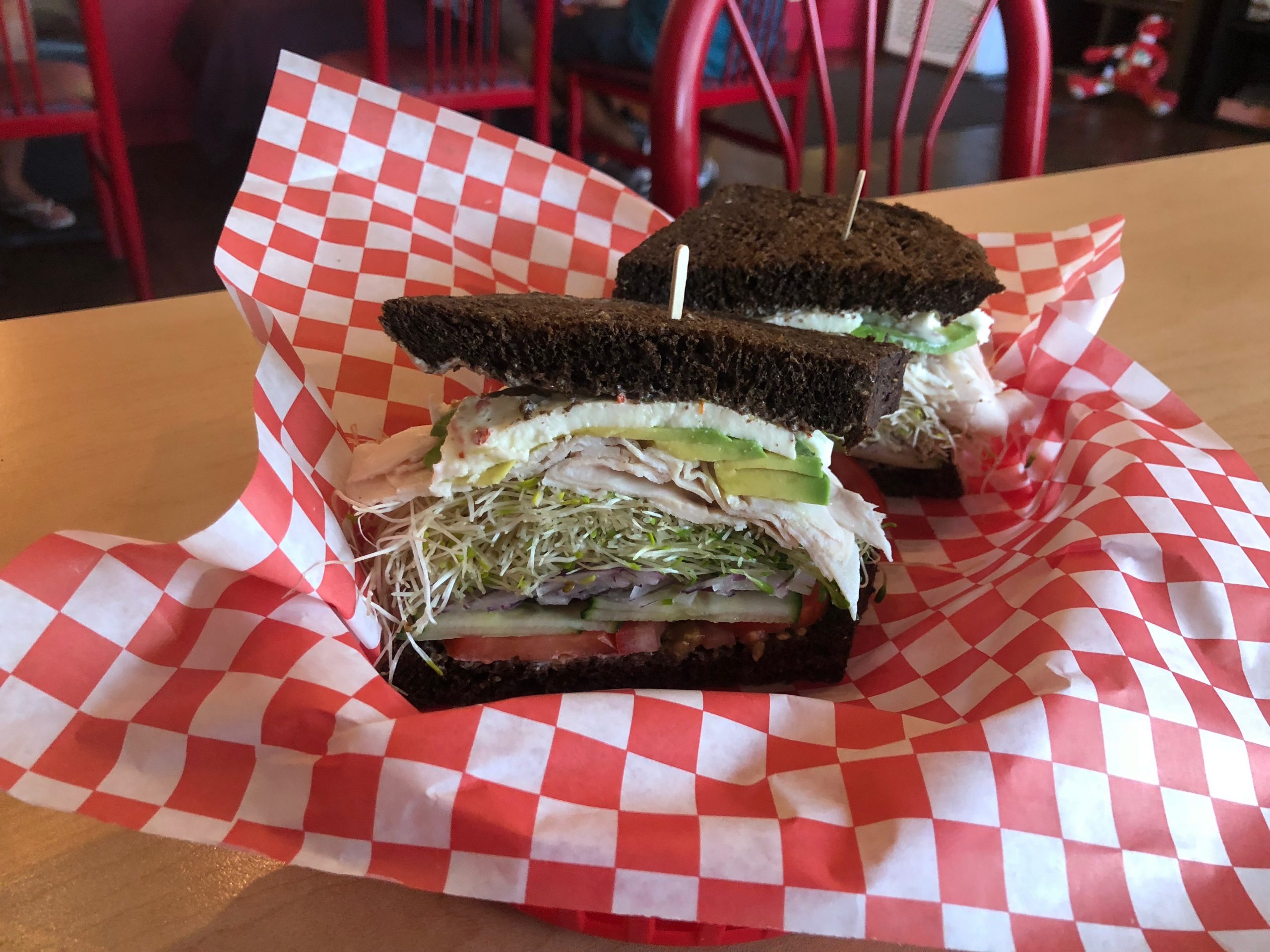 We give our sincere gratitude to each of our incredible customers, our incredible family members and our plethora of awesome friends. We're very PROUD of everything we've accomplished at Deli-Licious and hope you'll take time to come in, visit with us and eat some of our delicious food!
SUE'S CHICKEN
AVOCADO CAPRESE
VIC'S CHICKS PARMIGIANA
BOB'S ALBACORE TUNA SANDWICH (OR SALAD)
ROBIN'S GRILLED VEGETABLE AND PROVOLONE PANINI
MICHELLE'S TURKEY
DAVID'S WRAP
THE WHAT ABOUT
BOB CLUB
ART'S BBQ CHICKEN SANDWICH
G-FUNK'S CHICKEN SALAD SANDWICH
ETHAN'S SAUSAGE
AND PEPPERS
UNCLE JIM'S ST. PATTY'S CORNED BEEF
TAYLOR'S FAMOUS FRENCH DIP
R.J.'S FRIED
PASTRAMI REUBEN
THE DELI HOUSE CHEESEBURGER
HECTOR'S PARTY
IN YOUR MOUTH MELT
ANDY LOVES
DOUBLE D'S BURGER
THE ULTIMATE
LUGH DOG
TUNA MELT
SHANNON'S BLUE CHEESE PHILLY
SEAN'S BLT
MARGE'S GRILLED ITALIAN ROMA SUB
VICTOR'S MEATBALLS
WITH AN ATTITUDE
WENDE'S
"BURGH STYLE"
DELI SANDWICH
(Choice of Protien and Cheese)
ABBY'S GRILLED CHEESE
SASSY KASS GOUDA GRILL
1/2 MADE-TO-ORDER
SANDWICH AND HOUSE
SALAD OR SOUP
Catering And Parties
Interested in catering from Deli-licious or holding your next special event on site? We're ready to share our tantalizing food with your family, friends, and coworkers for a perfect event!
Call Wende today at (714) 841-2435 to plan your event!
Food For Thought
Next time you're in ask for Wende and introduce yourself.